Dare
Dare Pumpkin Spice Sandwich Creme Cookies
10.2 oz (290 g)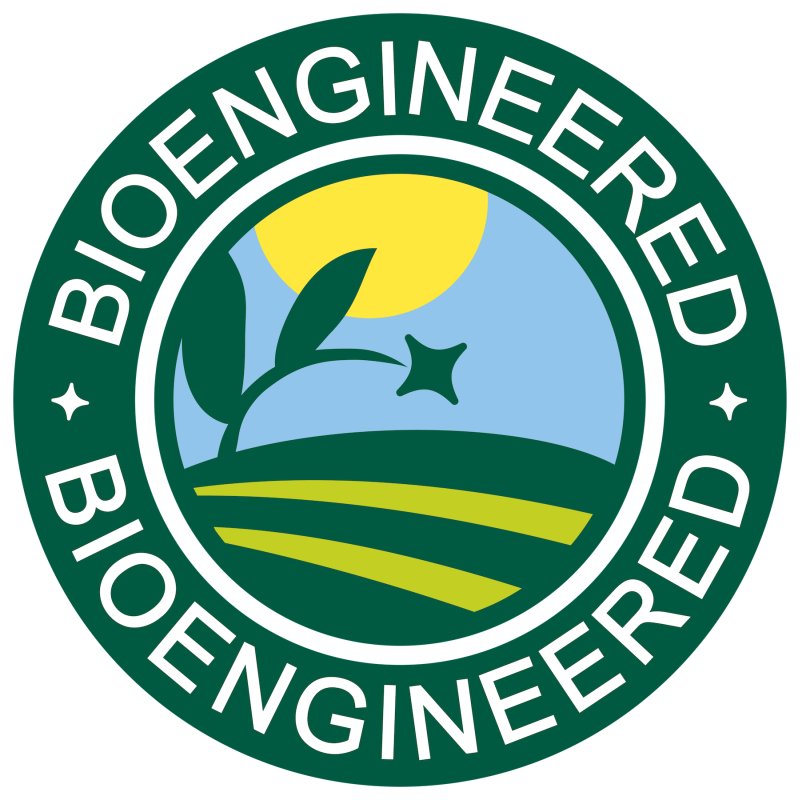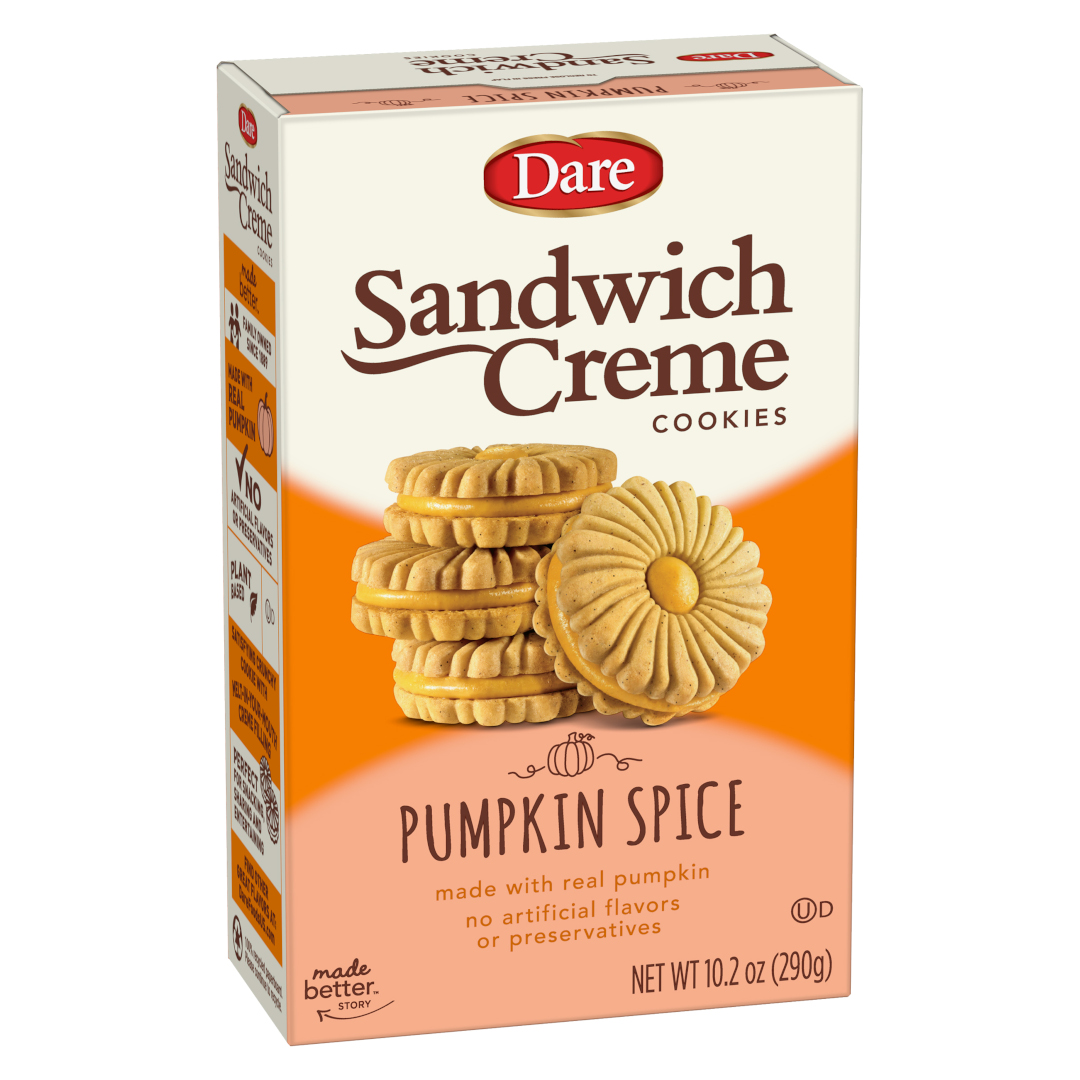 00055653111405
Nutrition Facts
7 servings per container
Serving size 2 cookies (39 g)
---
Amount per serving
Calories
---
---
---
---
---
---
Dietary Fiber less than 1g
---
Includes 14g Added Sugars
---
---
*The % Daily Value (DV) tells you how much a nutrient in a serving of food contributes to a daily diet. 2,000 Calories a day is used for general nutrition advice.
Sodium acid pyrophosphate
Features & Benefits

No artificial flavors or preservatives

Bioengineering Declaration

Bioengineered foods or ingredients have changes introduced into their DNA through genetic engineering. These changes allow for higher crop yields, longer lasting products and increased nutrients, for example. To learn more about bioengineered food, visit: https://www.darefoods.com/

Certifications

Kosher Dairy

The OU (Orthodox Union) Kosher is the world's largest and most widely recognized international kosher certification agency. An 'OU-D' symbol indicates: The product is dairy or has been on dairy equipment. The product contains a dairy ingredient or a dairy derivative. Alternatively, the product, while not containing dairy ingredients itself, was made on equipment also used for making dairy products.