Breton
Breton water crackers original with sea salt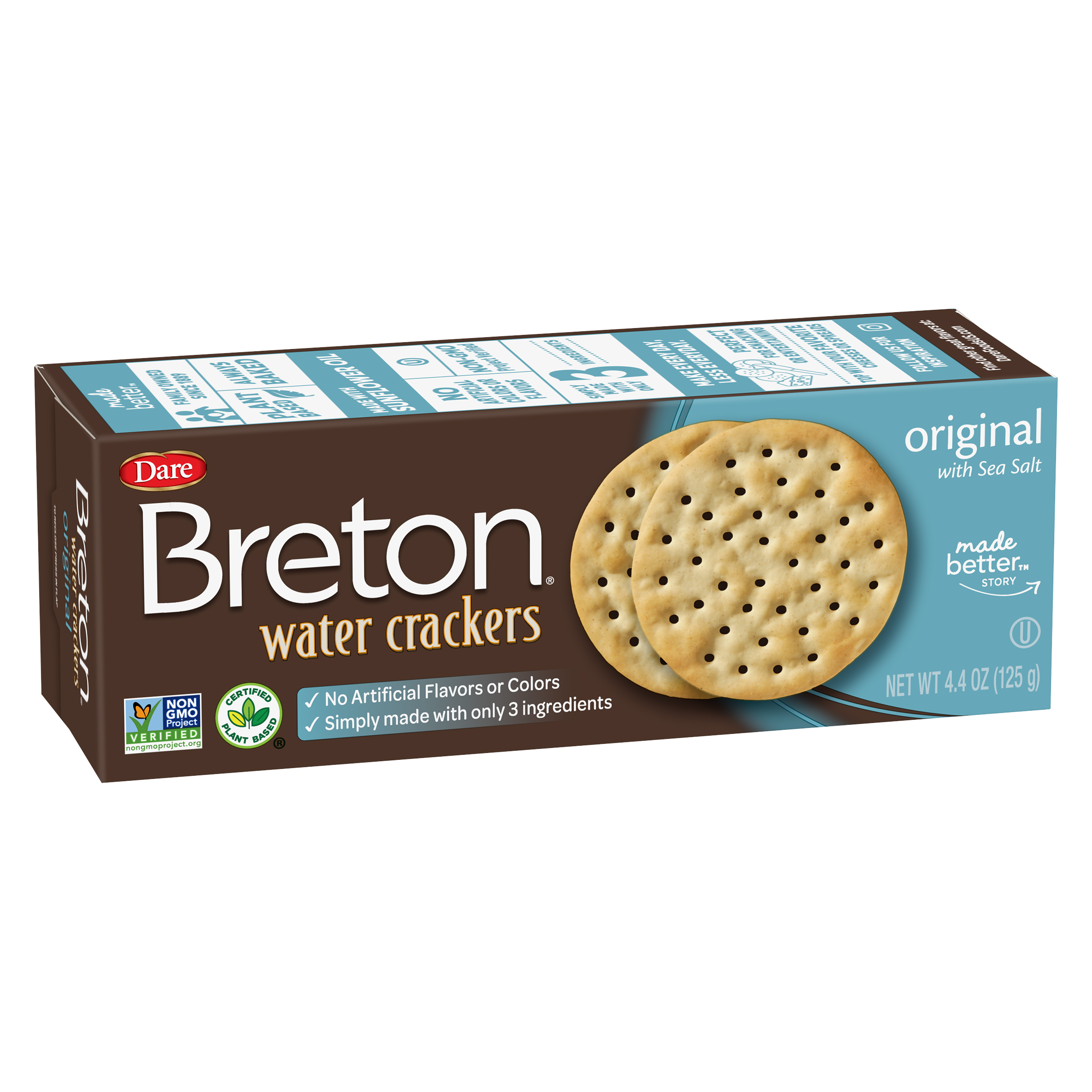 00055653618706
Nutrition Facts
About 8 servings per container
Serving size 4 crackers (15 g)
---
Amount per serving
Calories
---
---
*The % Daily Value (DV) tells you how much a nutrient in a serving of food contributes to a daily diet. 2,000 Calories a day is used for general nutrition advice.
Features & Benefits

No Artificial Flavors or Colors

Simply made with only 3 ingredients

Certifications

Certified Plant Based

Plant-based food is defined as a finished product consisting of ingredients derived from plants that include vegetables, fruits, whole grains, nuts, seeds and/or legumes. Certified Plant Based products are independently verified by NSF International and must pass its review before the label can be used. Independent verification provides a higher level of objectivity and integrity to claims.

Kosher Pareve

The OU (Orthodox Union) Kosher is the world's largest and most widely recognized international kosher certification agency. An 'OU' symbol indicates: The product is Kosher (but not necessarily Kosher for Passover). The product contains neither dairy nor meat, nor any dairy or meat derivatives. The product was not made on dairy equipment. The product was not made on equipment used for making meat products.

Non-GMO Verified Project

The Non-GMO Project Verified logo means that the product complies with the Non-GMO Project Standard. The details of the Non-GMO Project Standard can be viewed at https://www.nongmoproject.org/product-verification/the-standard/ for consumers to better understand what it means.