Bee Maid
BeeMaid Pasteurized White Pure Liquid Honey
375 G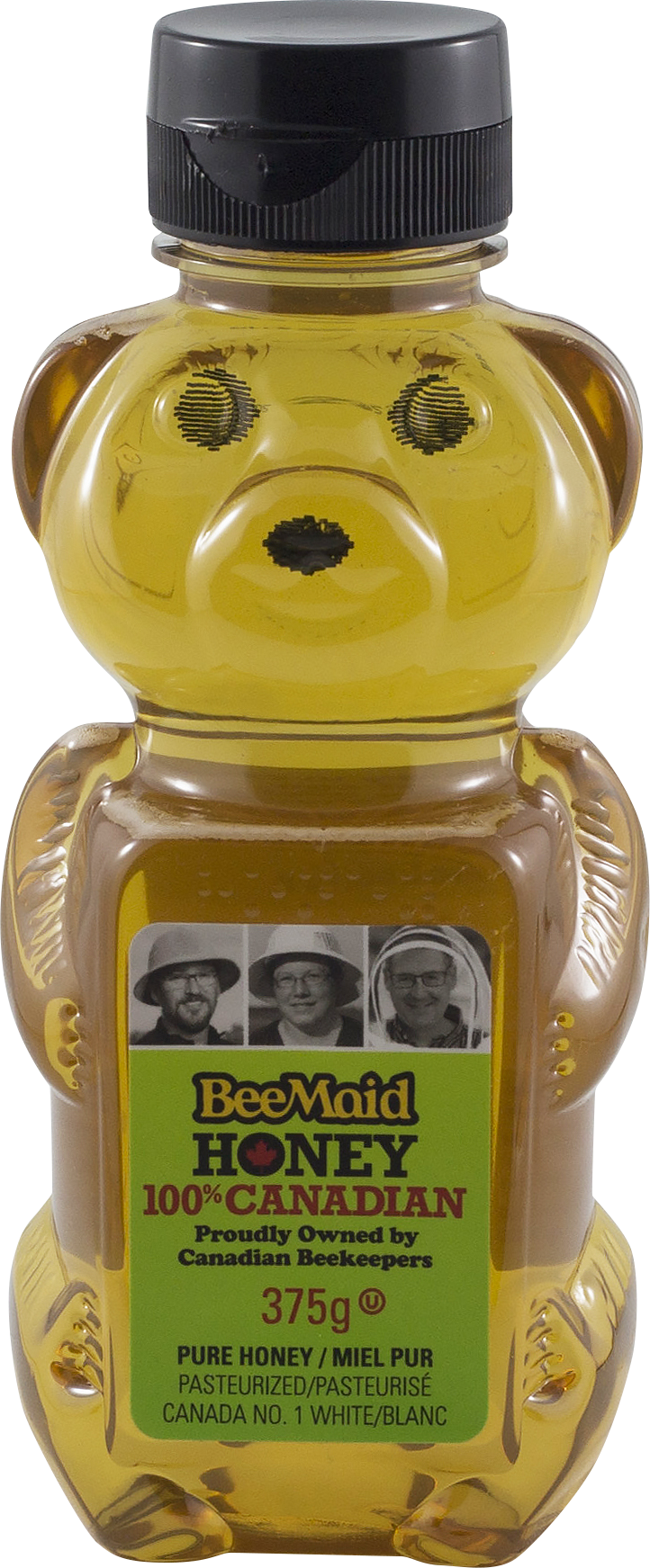 055562122325
Nutrition Facts
Valeur nutritive
Per 1 tbsp (20 g)
Par 1 c. à soupe (20 g)
---
% Daily Value* % valeur quotidienne*
*5% or less is a little, 15% or more is a lot *5 % ou moins c'est peu, 15 % ou plus c'est beacoup
Honey

Country of Origin : 100% Canadian Honey

Ingredient Definition : Pure and 100% traceable Honey from hive to home

Features & Benefits

Proudly owned by Canadian beekeepers

Certifications

True Source® is a honey industry certification program that conducts regular audits through an independent third-party provider to validate that the honey being tested is authentic honey and has been ethically sourced in a transparent and traceable manner. Bee Maid Honey supports the True Source Certified program because of our commitment to providing fully traceable, 100% authenticated honey. Bee Maid Honey is the first Canadian packer to obtain True Source Certified® status.

BeeMaid

We are more than 300 Western Canadian Beekeepers who take care of the honeybees and harvest their pure delicious honey. We're committed to providing the finest honey in every bottle we package to be enjoyed in households across the country and beyond. We've been doing it that way since the inception of our Co-ops in the 1930s and the formation of Bee Maid Honey Limited in 1954, ensuring consistent quality year after year, bottle after bottle. It's the reason why we proclaim "Proudly Owned by Canadian Beekeepers" on every bottle of BeeMaid Honey.